Indoor Navigation for Web Maps is now here!
Our web map solution is set up to take advantage of the increase in demand for Progressive Web Apps
What is a Progressive Web App?
The word progressive means it works for every user, regardless of browser choice because they're built with progressive enhancement as a core tenet. Responsive — Automatically adjustable to any form: desktop, mobile, tablet etc. Load Time — Progressive Web Apps are instantly available (attributed to codeburst.io)
Our Web Map solution enables customers to integrate digital indoor maps and wayfinding into their web-based applications, websites and kiosks.
The SDK has a number of key built-in functionalities including search, wayfinding and display options allowing customer to developer fully customised maps to fit their use cases and branding.
The SDK works with multiple map formats, including Apple's IMDF.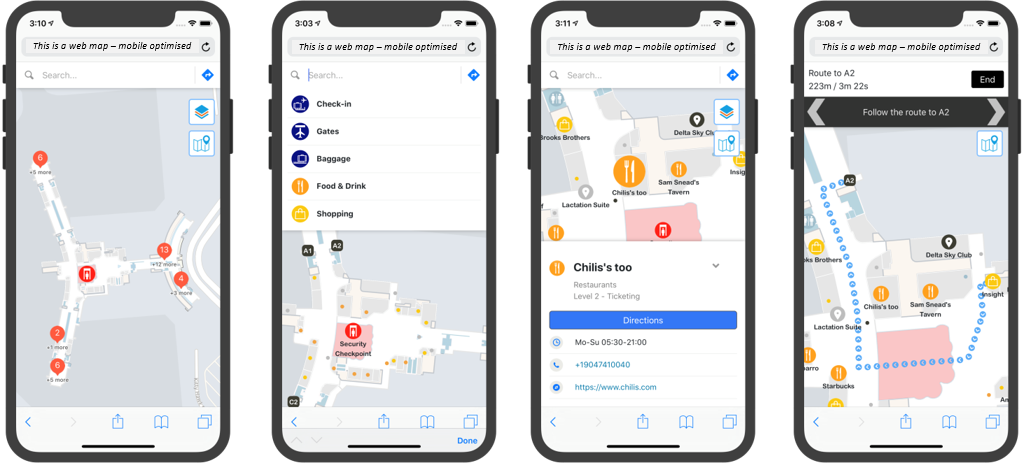 We offer a full service approach, from the creation of the digital map to the integration of the map directly into your applications.
We work with many different venues globally supporting both consumer and enterprise applications.
For more information, please contact indoor@point-consulting.com